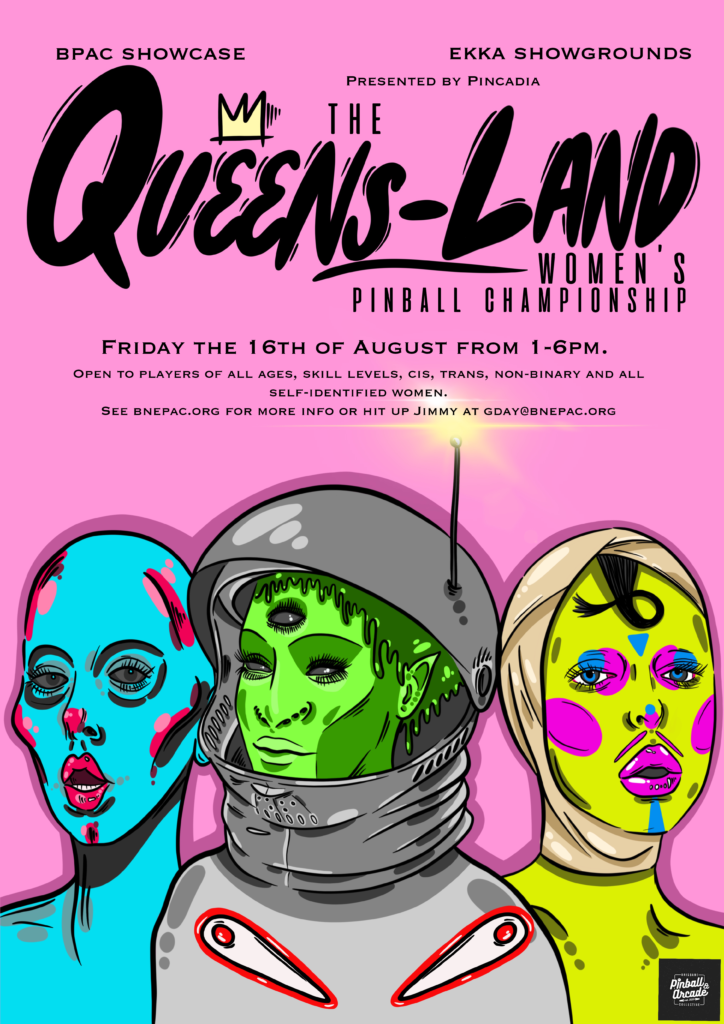 Directed by Jessica Denardo and Tanya Lowe, the very first QUEENS-land Women's Pinball Championship will show off the amazing quality of play, support, and competition in Australia's women's pinball scene.
Open to players of all ages, skill levels, CIS, Trans, Non-Binary and all self identified women.
Brought to you by Hutchinson Builders and Pincadia.
Tickets can be found by putting BPAC in to the search bar at eventbrite.com
Date: Friday 16th of August – 1pm
Format:
This will be a "chess-swiss" style tournament
Qualifying:
You will be called in a two player head-to-head round of two games
The first person called chooses the first game for that round and plays first
The second person called chooses the second game for that round and plays first
Both players must report back their number of wins
We will play a minimum of 4 qualifying rounds, more if we have time
Scoring is as follows:
Win both games, you get 3 points
Win one game each, you each get 1 point
Win zero games, you get 0 points
Finals format:
Top qualifiers move on to finals rounds. (In the case of a tie, we will play a single ball tiebreaker to determine who advances.)
The number of players to advance will vary based on number of participants